Engineered right for you.

The right diaphragm, even at a higher cost per unit, can drive down the overall cost of an OEM product assembly. Cheaper isn't necessarily better; sometimes it's just cheap.

We also are able to create efficiencies when basing new diaphragm development on existing designs. Continuous improvement results in up-to-the-minute technological advancement.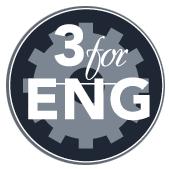 Meet Our Engineers
We ask our Bellofram team members three questions — anything from where is the industry trending to what do you like for breakfast.
We've Been There

In our history, we've provided solutions for thousands of OEM customers, covering everything from parts for the space shuttle on down to everyday barbecue grill regulators. Our longevity and experience carry real benefit for the customers of today, because we've seen it all and bring our know-how to your supply chain. It's been a key advantage for more than 80 years.

Critical applications call for diaphragms with precisely engineered tolerances, premium performance, and long-lasting durability. Our engineers work in partnership with your product design engineers to develop a solution just right for your needs.

Nothing we do is off the shelf. Each product is specifically engineered and manufactured for its destination use. In other cases, we have a wide selection of standard sizes that are adaptable to meet required performance characteristics. Tooling is kept in-house on all custom units.

We synthesize your precise dimensions, maximum pressure, stroke depth, media or materials the diaphragm will touch, and application temperature ranges, then design a product that matches those needs perfectly.

With our vast library of past research, engineering, and designs as a resource, we can dramatically reduce product development time for new application-specific solutions.

Our application engineers are also available to evaluate your in-progress projects and advise on best practices for successful outcomes.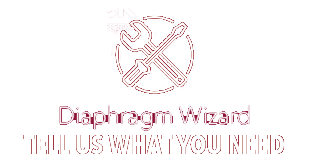 To make an analysis of your specific application, please answer a few questions. Our engineers will respond within 24 hours.