Meet Reid Weimer, Chemist
Three questions for longtime chemist Reid Weimer about his job, the unpredictability of rubber, and what he does in his spare time.
POSITION
Probably my overall knowledge of our processes from start to finish. Having been here since the beginning of this location, I am the access database expert in our division. We keep meticulous records of every past job we've ever worked on. Of course they are cataloged, but I've been here long enough that I remember a lot of them off the top of my head or know exactly where to find them. I know the elastomers, which compounds meet which specs, and I maintain our inventory of fabrics. It all comes in very handy, especially when choosing materials for new jobs.
CAREER PATH
Rubber is crazy. At times, it seems like a living organism with a mind of its own. You never know when it might change and you suddenly have to adjust a process that's been working just fine for years. I've been here almost 30 years, and I still see things I've never seen before. What we do here ratchets up the complexity because we're not just putting rubber in a mold and waiting for it cure. We put rubber in a mold, open the mold before it's done curing, add fabric, then close it back up. You have to be prepared to apply the science, while sometimes treating it like an art. Experience is the greatest teacher.
JUST FOR FUN
In my spare time, I like to golf. I'm in a league. It's a great way to get outside and enjoy the outdoors. I will say, though, that I've been playing for 40 years and seem to be getting worse instead of better!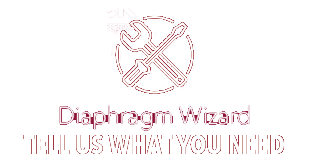 To make an analysis of your specific application, please answer a few questions. Our engineers will respond within 24 hours.